Wilford Propane Gas Services
At Wilford Propane we are a full-service propane company with over 50 years of serving our customers. All of our services are performed by Qualified Gas Technicians, as the safety of our customers and employees is our top priority. We also offer 24-hour emergency on-call service which is available to all of our customers, commercial and residential alike. Read more about our services below.
Power Your Home with Propane
Propane is now the most widely used alternative fuel in residential homes because it's safe, cost-efficient, and offers lower carbon emissions. From energy-efficient tankless water heaters to stylish stainless-steel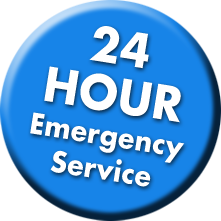 appliances, propane products offer you exceptional performance at a much lower cost than electricity. Let Wilford Propane get you started with propane for your:
Space Heater
Water Heater
Clothes Dryer
Fireplace
Back-up Power Generator
Stove, Grill, and Outdoor Kitchen
Pool and Spa Heaters
Lighting and Heating Products, and more!
Already a propane user but with another company? No problem - you're not stuck!
Propane gas is a public utility and you can choose the company that is right for you.
We make switching to Wilford Propane smooth and easy; call us today at (904) 264-2311.
Residential and Commercial
Propane is a clean, efficient, and reliable source of energy to use in your home or business. Propane's safe, efficient energy is ideal for a wide variety of uses. Whether for central or area heat, driers, cooking, or for heating water, pools and hot tubs, propane is a dependable, cost-efficient choice.
About our service:
We offer delivery services to work with different budgets and preferences. Residential propane customers can order gas on a will-call basis for delivery of gas when needed, or on automatically scheduled routes that is monitored by our company to ensure you never run out. You can have your tank buried or above ground. We offer a rental service if you do not wish to buy your tank. Customers that chose to rent their tank then have the peace of mind to know that Wilford Propane will take care of all upkeep, repairs and even replacement of the tank for the life of their service with Wilford Propane.
Our commercial customers are always put on a scheduled route and given the assurance of uninterrupted service to ensure their business is kept running smoothly and unaffected by gas interruption.
Wilford Propane offers a full service department that stands out above the rest! Not many companies still have full service departments that perform these services in-house. All of our very qualified technicians are constantly receiving new training on the ever changing market of gas appliances. Wilford's can service any gas appliance and never subs out their work. Wilford Propane offers a 24-hour emergency service department to all of our customers.
Building a New Home?
Wilford Propane Gas is getting the word out to people currently having a new home built, or thinking of building a new home that it's a lot more efficient and cost-effective to have their homes piped and prepared for propane use while the home is under construction. We work easily with builders. Just tell them you want gas, and we take it from there! We have just the right application for your new home. Whether you prefer an out-of-site underground tank or a non-invasive ground tank, we can help. You can easily landscape around your tank to make it hardly noticable.
Portable Propane
Have you ever purchased a 20# tank from an exchange store for your BBQ, only to wonder if the tank was even full when you picked it up? Wilford Propane Gas guarantees each tank is full when you pick it up. We fill all portable tanks by weight, on site, while you wait, at the best prices in the area. Portable propane tanks are indispensable when camping, providing fuel for portable grills, generators, lanterns, and heaters.
Thinking of Switching to Wilford Propane?
Experience the quality of service and affordability of a locally owned and operated company in Wilford Propane Gas. We can even help you switch. Many propane users assume they must remain with their propane company that installed their propane tank. This is not true. You can switch your service to Wilford Propane Gas at any time and save money. We will even contact your current propane company and cancel existing service.